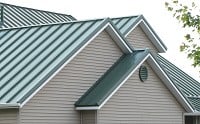 For standing seam applications, AMM markets Galvalume metal with the Kynar 500 AkzoNobel paint finish, more properly called Trinar®.  This resin-based metal coating system provides the ultimate resistance to fading, chalking, and rust; is very weather able, maintains vivid color, and is reliably maintenance-free for all commercial and architectural metal.  Trinar® contains 70% PVDF resin and resists the chemical breakdown that occurs as coatings age.
Trinar® PVDF resin is transparent to ultraviolet rays, and when combined with durable pigments, creates a coating system that prevents color from fading. Trinar® coatings are available in a rainbow of textures, sheens and colors, including metallics and pearlescents.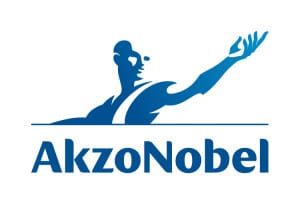 The Trinar® paint system can achieve solar reflectance of over 70% and thus lower the carbon footprint of a building by significantly reducing the solar heat gain into the attic or living space below the roof.  Reflected solar energy allows the roof surface to remain cooler, resulting in lower home cooling costs. The Cool Trinar® resin-based paint systems maintain their cool properties for decades by retaining the initial solar reflectance.
Go GREEN with Cool Metal Roofing:  "Choosing cool metal roofing for residential, architectural, commercial and industrial applications is good for the environment and cost effective."
Download Cool Metal Roofing Brochure
Learn more about Solar Reflectivity and Emissivity
Contact us for additional information or request a quote.