The exposed fastener Smart Rib Plus® has been Affordable Metal's highest selling profile for residential, commercial and agricultural applications.
The Smart Rib Plus®, sometimes referred to as agricultural panel, combines affordability with beauty and durability.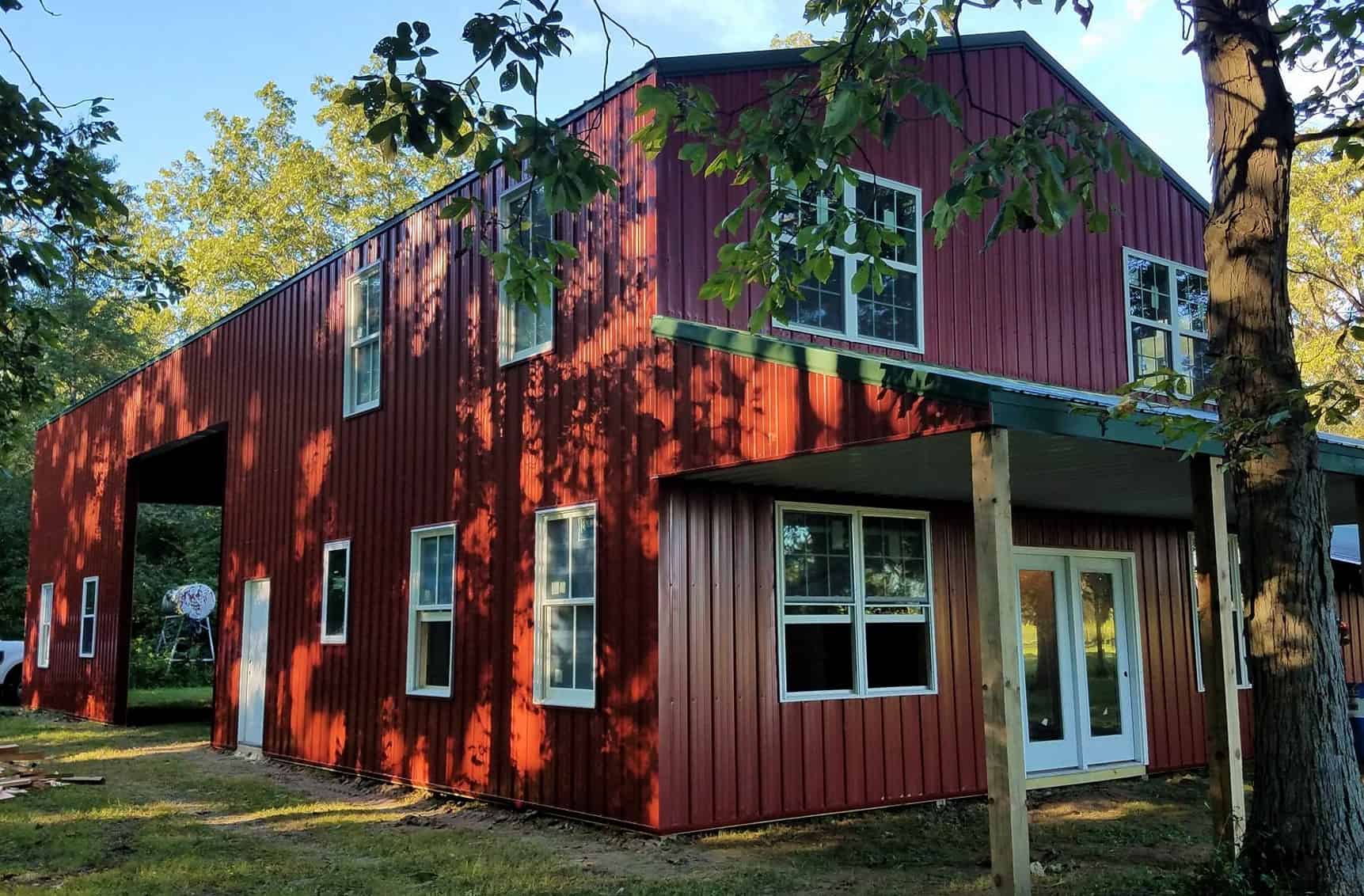 The Smart Rib Plus® panels are 36" wide, available in bare Galvalume or in 26 beautiful Sherwin-Williams paint colors with a 40-year paint warranty. This low profile panel has a 3/4" high rib on 9" centers, is available in 26 or 29 gauge and can be applied over open framing or solid substrate. Recommended minimum roof slope is 3:12.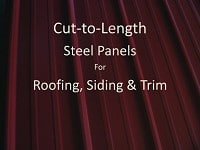 Smart Rib Plus® panels are painted with a siliconized polyester paint system. Below the paint is an 80,000 minimum psi, ASTM A 792 Galvalume coated steel which carries a 20-Year limited warranty. The extra rib on top of the major ribs makes Smart Rib Plus® a stronger panel.
Metal Trims
Trim is an essential part of a metal roof, adding the finishing touch. It is used to seal all joints where a transition is made in the slope and direction of a roof. Affordable Metal's computerized press brake folds custom matching standard trims in 10'6" lengths up to 20'6" lengths in two foot increments.
Contact us for additional information or request a quote.