Hybrid Buildings and Metal Buildings, Designed for YOUR Success!
Agricultural buildings have been a mainstay in our business. These hybrid buildings are durable, long-lasting, meet the highest standards for quality and aesthetic beauty, and are very efficient and economical. Whatever your need, we can help you design a custom building, whether it be a three-sided animal shelter or a fully-lined insulated building.
At Affordable Metal, we manufacture and assemble everything you'll need for your hybrid building project, no matter how large or small. Some of our products include:
Roll formed metal – siding and roofing
All metal Trims – Standard and Custom pieces
Doors – Overhead and Entry
Fasteners, cupolas, ridge ventilators, pipe flashing and more
AMM roll forms Cut-to-Length metal panels from prime steel coils.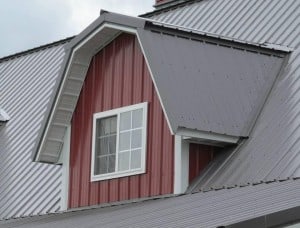 A company you can trust, Affordable Metal Mfg is YOUR PREFERRED SOURCE for affordable, quality hybrid building packages. We are committed to be upright and reflect integrity in all business dealings, and provide complete customer satisfaction on every order we process. Your satisfaction is our #1 priority.
See Metal Trim Profiles for Buildings
See Diagram of Gambrel Roof Trim Applications
Contact us for additional information or request a quote.